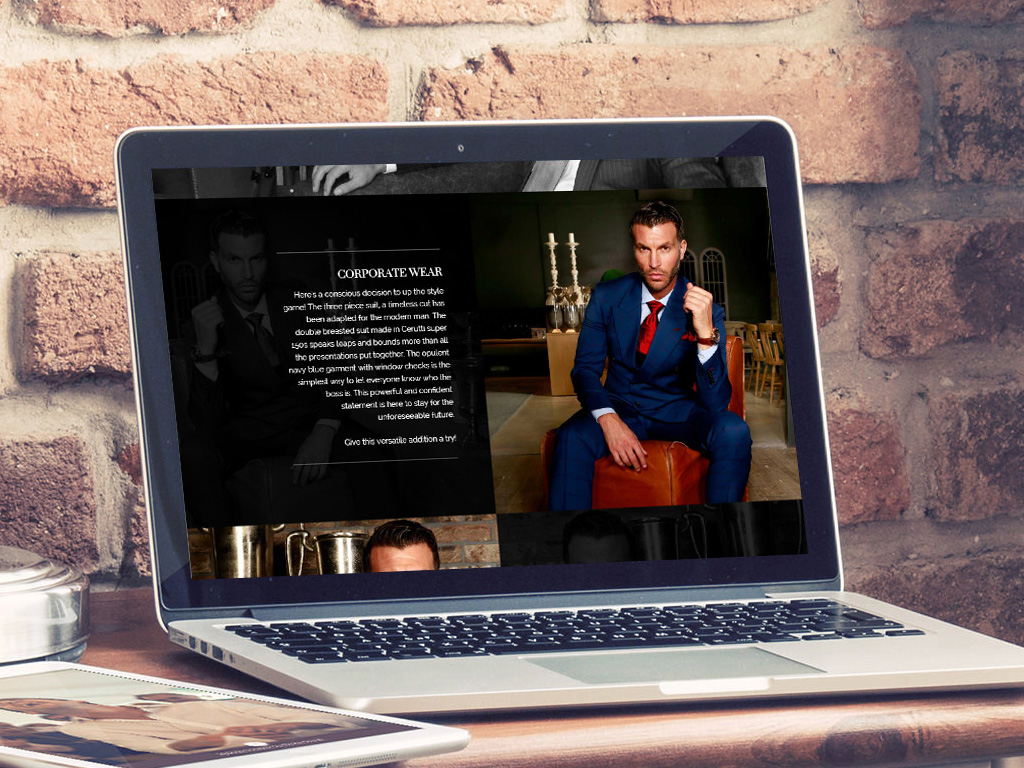 If you want to check the merit of a company, what do you do? You go to Google and ask "here's the name I want searched". If Google provides you with a website address, you think that this company has merit.
Let's say that you have a big presence in your industry with the current model of business you have. You have a big store. You sell your own branded clothes. And people love you for whatever you offer them. You are maintaining a brick and mortar model of business. And you are making it huge.
Now let's fast forward 10 years. You still have great line of clothes. You maintain even a bigger store. You are one of the best names in the industry. And even customers love your stuffs. However, there is only one change. You sales figure has reduced to half of what you used to sell 10 years ago.
What do you think is the difference? You have done everything right. You have put customers first. You never compromised on quality. Even you nurtured the best manufacturers in the industry. Why then your conversion rate is going downward?
The answer can be summarized in one sentence – "You're not able to provide your customers the convenience your other competitors are providing."
So how would you be able to provide your customers the "convenience"?
The solution
You may not know about it. But you can offer your customers convenience simply by not forcing them to come to your store.
Whenever they want to buy your clothes, they need to dress up, leave their home, take a ride, drop down in the middle of the road, park their cars and then come to your store. Now think about it. They spend a lot of time just to arrive at your store. What if you can find a way to go to them without wasting anyone's time at the first place?
This is what your competitors are doing simply by building a website.
How a website can help you fetch more customers?
Building a website is the surest way to succeed in your business right now. Why? Because people want convenience more than anything else! More you provide convenience; more would be your success.
As a business, you may have the best products or services and the best ways to serve your customers, but without a website, they still need to come down to your store to purchase or to know a thing or two.
And if you don't have a website, you will lose a lot of viable customers as you didn't take time to reach to them.
So having a website can't be overemphasized.
Here's how a website can help you –
Information centre: Your website could be an information centre to your potential customers who would like to know more about you or your products or services.
Marketing tool: If you don't have a website, you are missing out on a great marketing tool. Through websites, now businesses reach not only local customers, but global customers as well. They have been blogging about their work, creating fanatical following and selling the products and services to their community. Imagine how things would be if you know that 1% of all your website/blog subscribers would be your customers. Won't you build your website then? Won't you think about a website more seriously?
Save cost of the business: Suppose you have a business which is currently standing on brick and mortal model. What if you build an e-commerce store, outsource all your logistics and invest in servers rather than in maintaining a big store? Don't you think you would be able to save a lot of costs? Brick mortar model isn't necessary anymore, but a website has become indispensible.
Reduce complexity: You don't need to hire so many people to maintain a store or to do push selling to your potential customers. All you need is a website and people who love your stuffs would come online, surf what you have to offer and buy what they like. If you automate all the processes, you don't need to worry about "how" part at all.
Bring in a new marketing trend that works: By having a website, you would be able to bring the new trend of marketing and that is permission marketing. In permission marketing, people allow you to send them the relevant product and service information. How? Whenever you will have a website, you can request your visitors to subscribe to your company's news-letter. Once they subscribe, you can send them new product information, discount coupons, new services, and even a time-sensitive buying request. Instead of going to every customer and explaining things, this way of marketing is much easier and at the end of the day, no-one is offended because you want to sell your products.
Recent trends and beyond
If you look at any business now, they have a website.
If you want to check the merit of a company, what do you do? You go to Google and ask "here's the name I want searched". If Google provides you with a website address, you think that this company has merit. And if Google fails to decipher anything about the company, you also give up as a potential customer thinking that this company is not as good as you thought it is.
However, it may not be true. You may be a great company. But as you don't have online presence, you don't have presence in potential customers' minds.
Change all that. Don't wait for your competition to eat you up. Build a website right away.
Remember, if you have a business, you must have a website.