Ecommerce
Let us make you an online store!
Ecommerce has vastly changed the way consumers shop and interact with businesses. Its convenience and accessibility have opened infinite doors of opportunities for sellers and buyers alike. When location, prices, and availability in brick-and-mortar stores fail, people turn to ecommerce for their needs.
We create a seamless shopping experience for our clients. We ensure that the ecommerce site is engaging, enticing, and offers multiple opportunities to sell. All our efforts go in outperforming the experience at a brick-and-mortar store by providing a simplified online shopping experience.
Payment Gateway Integration
Perhaps one of a shopper's biggest concerns about ecommerceis the security of their information on the web and safety of their money. So to help you ensure your customers that their money is in safe hands, we offer several web payment gateway integration services.
We integrate web payment gateways like PayPal, PayFort, and CC Avenue. Additionally, we can also integrate local banks like Emirates NBD and Mashreq into your ecommerce website to give customers more secure payment options.





Courier/Shipping Integration
So your customers have made a purchase from your ecommerce website. Now they want to know how and when they'll get their orders. In fact, they want to know that they'll be getting their orders in a timely manner.
As a web development company, we will help you put your customers' minds at ease by integrating your courier or shipping partner into your ecommerce website to allow customers to track their orders and manage delivery times.


User-friendly Interface
Nothing turns customers and visitors away more than a badly designed ecommerce website. Think about it. Why would a customer want to buy from a confusing, messy company website when there are hundreds of other sellers that are much simpler? Wouldn't it be better for them to take their shopping interests to a web company that didn't give them a headache?
As an ecommerce website development company in Dubai, we endeavor to design and build a visually pleasing and user-friendly ecommerce website. We strive to simplify its navigation from step one to checkout and payment. Moreover, our team works closely with you to create the perfect ecommerce website based on your requirements.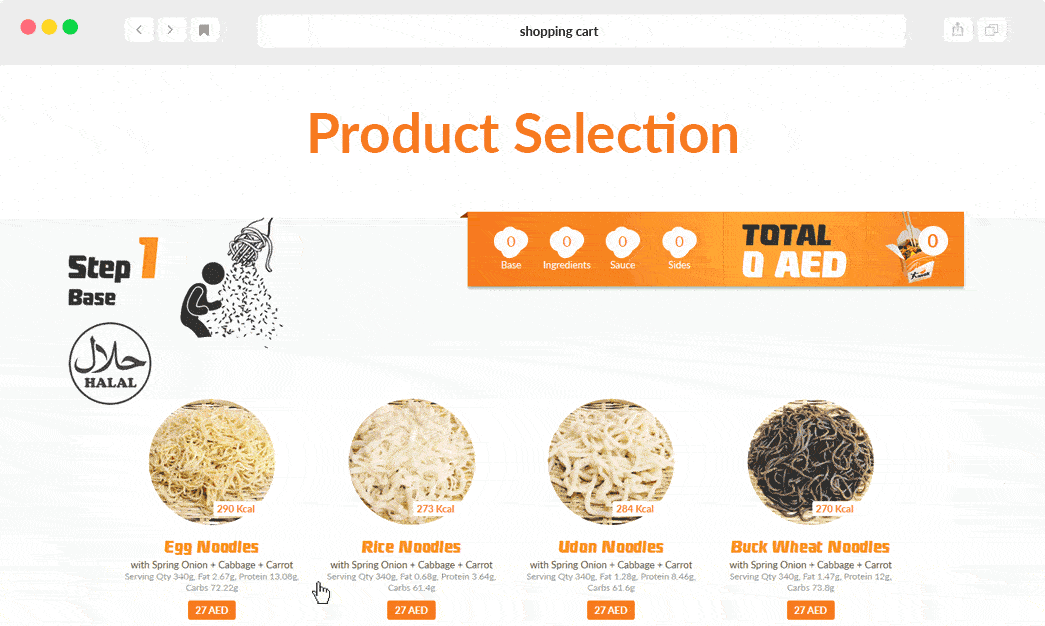 Catalog Management
Maintaining an ecommerce website requires regular updates and consistent content management. However, it could be tough if you're not technologically and web-inclined. It could also get pricey if you hire a regular web development company in Dubai to do the technical work for you. Thus, we make the backend process easy for all users.
Whether you know the basics of web coding or nothing at all, our CMS ecommerce websites make it easy for you to manage all your catalogues, update your product lists, and add new offers without getting too deep in the technical aspects of the website. You don't need to have a background in web development to get the gist. We'll make sure to guide you through the process and show you how to manage your ecommerce website!