Digital Marketing
It's all about the strategy!
Digital marketing is the new wave of advertising and commerce. We craft a customer-centric strategy that enhances your brand name across search engines and social media to give you more visibility and help you attract new prospects online.
Search Engine Optimization
In the digital age, it is paramount for companies to have an online presence. Social media accounts? Got it.Website? Up and running. But what do you do after going live? You optimize it to get ahead of the competition!
SEO is the process of optimizing your company website to rank higher on search results pages (SERPs) which consequently increases visitor traffic to your company site. Though paid SEO rankings are available, research reveals that users prefer organically popular results. Thus, the best way to achieve earned rankings is through a solid digital marketing and SEO strategy.
We bring your website to the first page of all major search engines through various ethical SEO techniques. This includes checking your websites coding, implemented keywords, and conducting keyword research to improve your SEO digital marketing strategy.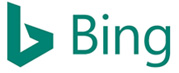 Social Media Management
Social media has exponentially grown to be one of the most powerful tools in digital marketing. It's no wonder that companies and organizations in Dubai, UAE are starting to include digital marketing in their budgets.
Social media allows you to bring the two fundamental concepts of digital marketing together: connecting with your audience and promoting your company. Unlike a company website, social media is more engaging, personal, and one of the most inexpensive digital marketing tools. It is perfect for all businesses from small start-ups to conglomerates. Additionally, social media helps boosts your digital marketing efforts by assisting your SEO strategy.
By definition, social media management and marketing is promoting your brand to a large audience on populated channels to increase brand awareness, drive traffic, and generate leads. As a digital marketing company in Dubai, UAE, our approach to a unique user-centric social media management can spontaneously transform your businesses to online magnets that can reach, attract, convert, engage, and retain customers for maximum ROI.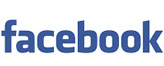 Search Engine Marketing
Organic SEO is not the only way to drive traffic to your website. In fact, major search engines like Google allow companies to leverage their websites with search engine marketing.
But what exactly is search engine marketing and how can it benefit your digital marketing strategy? Essentially, search engine marketing is a digital approach to driving traffic to your company website through sponsored rankings. On Google, these are the results that come on the very top of the search engine results page with ad labels.
We help your business to be positioned on the first page of the search engine using pay-per-click methods like Google text advertisement, banner advertisements, and Google remarketing. Our team of digital marketing experts will formulate a search engine marketing strategy that will not only improve your rankings but also boost traffic to your website.