Al Jawaher Reception and Convention Centre
JRCC is considered as the largest furnished high-end hall in the Northern Emirates and provides the best hospitality to social and corporate events including weddings, conferences, exhibitions etc.
What We Did
UI/UX Design
Custom CMS Development
Web Development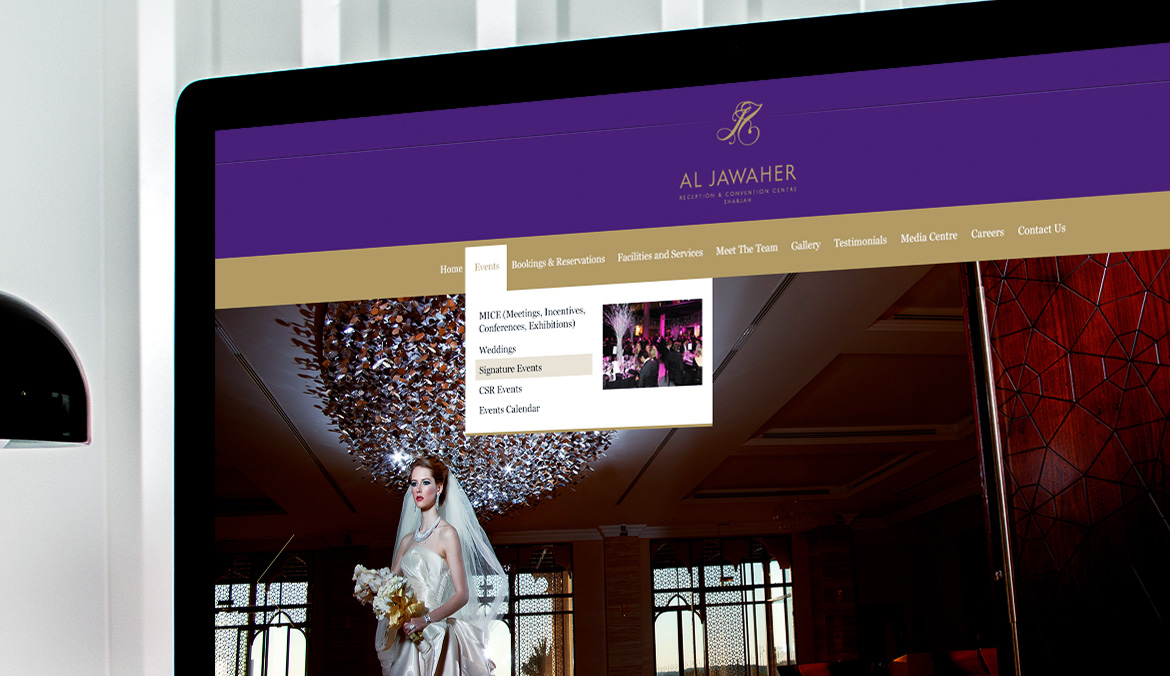 Challenge
With a quality bar already laid, surpassing that with flying colours was a challenging task.
Solution
Since the existing website was static, we decided to make it dynamic and responsive. Using colours like purple and a tone of brown, we created a chic style for the overall brand. Our objectives are: to re-design the existing website and make the site in two languages - English and Arabic.