Bagatelle
Bagatelle is the ultimate place for preloved authentic luxury items, providing access to a huge collection of the most beloved brands, treasured items and timeless pieces at an unbeatable value.
What We Did
UI/UX Design
Custom CMS Development
Web Development
Ecommerce
Mobile Friendly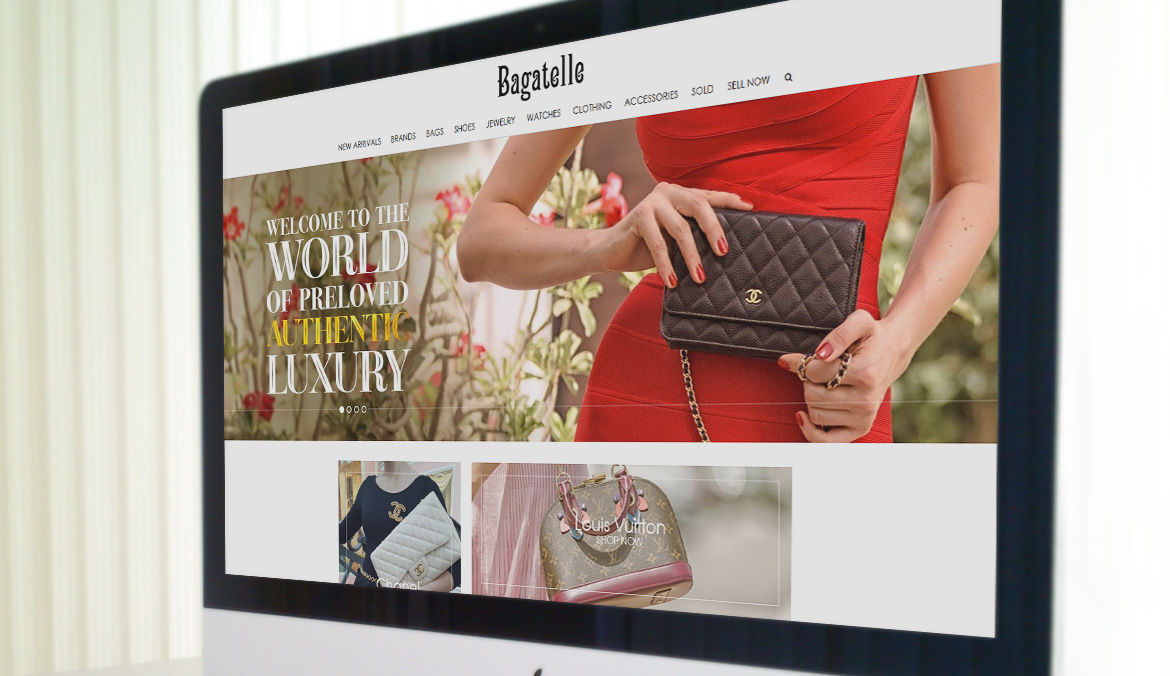 Challenge
To put a major emphasis on the product presentation to users with minimal design distraction with easy UI and navigation.
Solution
We have designed the website around the beautiful and exotic product images while keeping the user experience as our top priority. Every exquisite brand featuring in bagatelle has a dedicated page for its line-up. With the well-balanced placement of clear text and functionality, a perfectly designed marketplace which has been built with utmost client satisfaction.