Horse Connector
A home for Horse Trading in UAE and across the world, Horse Connector is the go-to place to buy or sell a horse online. With more than 30 breeds from 19 locations and 20 plus disciplines to choose from, Horse Connector gives its customers a plethora of choice.
What We Did
UI/UX Design
Custom CMS Development
Web Development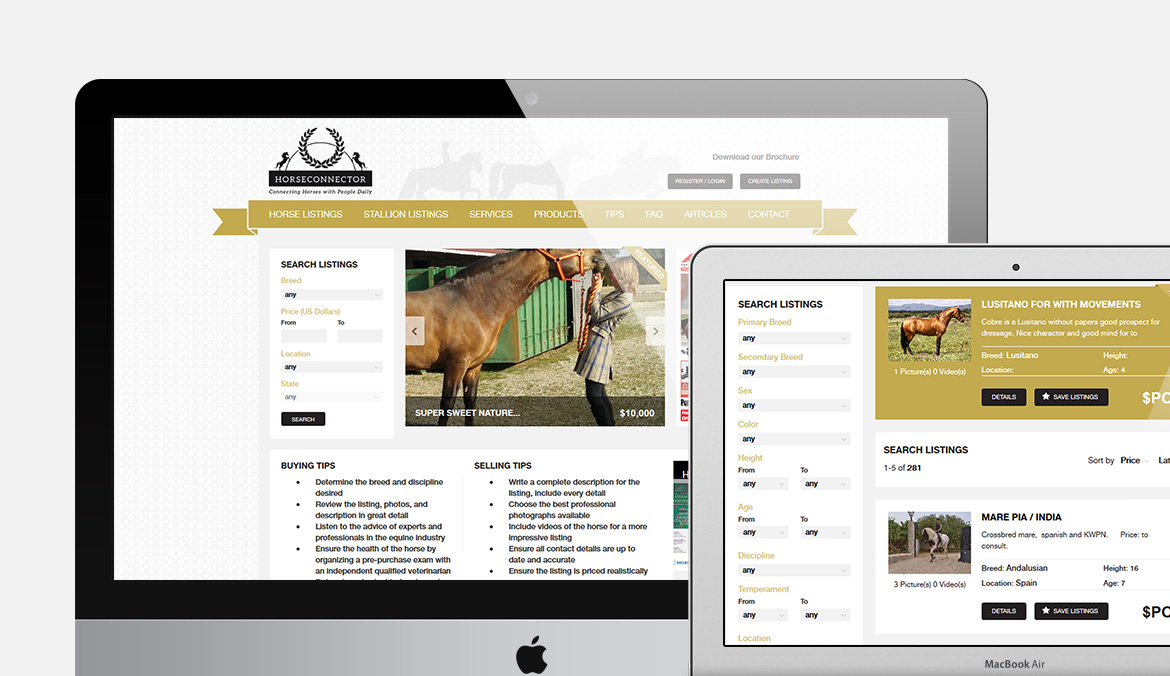 Challenge
We work with a myriad of industry; however it was first time that we worked with a brand around horses. Understanding the industry, the way they function was necessary before we could delve into it.
Solution
With so much of information out there, we tried to make the website a self-learning tool about horses. So, we took the route - learn, understand and then apply. Strong yet simple typography, an earthy palette and minimal design gave the site a plush and clean look. The fully integrated Ecommerce site creates a good experience for everyone who visits the site and leaves them with prudence. Give yourself half an hour in the site and you might want to own a horse.